Archive for November, 2012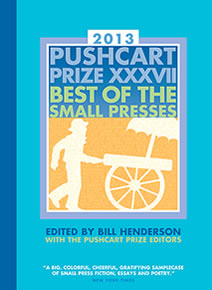 It is my pleasure and privilege to nominate three poems and three stories from Niteblade Magazine's 2012 publications for the Pushcart Prize. My nominations are as follows:
The Silver Quarter by K.V. Taylor (March 2012)
Red Eye by Lisa M. Bradley (June 2012)
Seeds by Julia Rios (September 2012)
Where Dreams are Grown by Suzanne van Rooyen (September 2012)
The Second Law of Thermodynamics by Sara Cleto and Brittany Warman (September 2012)
The Garden by Christopher DeWan (December 2012)
Congratulations and good luck!
As of today, all poetry submissions have been replied to. If you sent in a poem and haven't heard back yet, please contact me at alexa@niteblade.com.
All the poetry slots in our December Issue have also been filled which means that any poems that come in now will be under consideration for next year's issues. Please remember: dark and/or fantastical, powerful, stuff that draws you in. Please send me some!