Posts Tagged 'Ajay Vishwanathan'
Niteblade contributor Ajay Vishwanathan is celebrating the release of his book, From a Tilted Pail and we'd like to help spread the word 🙂
FOR IMMEDIATE RELEASE
From a Tilted Pail: Exploring Seven Journeys of Struggle and Triumph
Atlanta, GA – The world gets smaller with every flight that takes off for some far away, exotic destination. But do travelers ever really see the heartbreaking stories of locals from their 4-star hotel balcony? From a Tilted Pail by Ajay Vishwanathan transports the reader into the lives of people in small towns and villages, and their everyday struggles.
Ajay loves India. And it shows in his simple but eloquent portrayal of the strengths and blemishes of the beautiful place. He delves into the lives of the underprivileged, and follows the struggles of those imprisoned by circumstances, their spirit of hope and celebration of triumphs. Each story is poignant, coaxing readers to appreciate things oftentimes taken for granted.
Ajay Vishwanathan brings acute world awareness and champions life's hurdles through his lyrical prose. The editor-in-chief of the Foundling Review, Ajay's work has been published in more than 90 literary journals, including The Minnesota Review and The Southern Humanities Review. In addition to his passion for the written word, he also has a Ph.D. in microbiology, and spends his days researching ways to battle AIDS and the HIV virus. Ajay currently resides in Georgia with his family.
From a Tilted Pail
By Ajay Vishwanathan
Publisher: Queen's Ferry Press
http://www.queensferrypress.com/firthforth/books/fromatiltedpail.html
Sold at: www.amazon.com
ISBN-13: 9781938466403
Release: July 30, 2014
###
TIP SHEET:
AJC Decatur Book Festival (Aug. 29-31, 2014) – Ajay Vishwanathan will be a featured panelist and will debut his book, From a Tilted Pail
Reviews
NewPages.com
Through deft storytelling, Vishwanathan turns the story of hopelessness into one about the resilience of the human spirit, a theme that lurks just beneath the surface, and unites all the characters in From a Tilted Pail.
In a slim collection of 92 pages and seven stories, Ajay Vishwanathan delivers a powerful tour de force and captures the essence of the human endeavor—hope chasing away despair, and light, darkness.
NRIpulse.com
Concise, yet power packed sentences are truly the star attraction of this collection.
Poignant, profound and perceptive, Vishwanathan's collection is chicken soup for the soul, simmered to perfection.
Bookpleasures.com
"There is a lyricism in Vishwanathan's writing which reflects the warmth and vastness of the land he described and the depth of his people."
Barbara Bruce, KVSL radio (107.9 FM)
Ajay's writing reminds me of O'Henry. But he takes it to another level with his poetic prose.
Jen Michalski, author of Could You Be with Her Now and The Tide King: "Vishwanathan is a magician who pulls hope out of a hat."
Anis Shivani, 2012 Pushcart winner, The Huffington Post Columnist, and author of My Tranquil War and Other Poems and Anatolia and Other Stories: "I admire Vishwanathan's ability to step right into the skin of the other—his perception of the female sensibility is particularly acute—without any sense of patronization or exoticism."
Robin Stratton, editor of Boston Literary Magazine: "Ajay Vishwanathan's From a Tilted Pail will break your heart with seven exquisitely crafted short stories about the longing for liberation, and the triumph of setting another spirit free."
Michael Salcman, author of The Enemy of Good Is Better and editor of Poetry in Medicine: "This is a remarkable collection of exotic short stories…whether the subject is an execution, a silk factory, a snake hunter, a facial deformity, or the keeper of lamps in a village shrine, each tale has the force of parable…"

Terri Kirby Erickson, author of Telling Tales of Dusk and A Lake of Light and Clouds: "Ajay Vishwanathan is in love with India—the deep, abiding love of a man who sees very clearly his beloved's strengths and flaws. There is such beauty in these stories, but also heartbreak, loss, and the kind of cruelty most of us turn away from rather than face head-on, yet he doesn't flinch. He loves 'her' still, and by the time you finish this jewel of a collection, so will you."
Stefanie Freele, author of Feeding Strays and Surrounded by Water: "From a Tilted Pail is a brave, powerful exploration of the painful struggles that happen when characters are trapped between strife and the universal human need for freedom."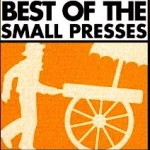 Niteblade is proud to announce our Pushcart Prize nominations, as chosen by Rhonda Parrish.
"The Marionette" by Jason L. Huskey (March 2010)
"My Own Ending" by Michael Fosburg (March 2010)
"Survivalist" by Kevin Brown (June 2010)
"Incense Sticks" by Ajay Vishwanathan (September 2010)
"Rosewinter" by Megan Arkenberg (September 2010)
"Love Affair" by Jacinta Butterworth (December 2010)
Congratulations to all our nominees. We wish you the very best of luck.