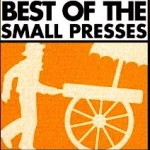 Niteblade is proud to announce our Pushcart Prize nominations, as chosen by Rhonda Parrish.
"The Marionette" by Jason L. Huskey (March 2010)
"My Own Ending" by Michael Fosburg (March 2010)
"Survivalist" by Kevin Brown (June 2010)
"Incense Sticks" by Ajay Vishwanathan (September 2010)
"Rosewinter" by Megan Arkenberg (September 2010)
"Love Affair" by Jacinta Butterworth (December 2010)
Congratulations to all our nominees. We wish you the very best of luck.
One Response to "Pushcart Prize Nominations"