Posts Tagged 'Angela Enos'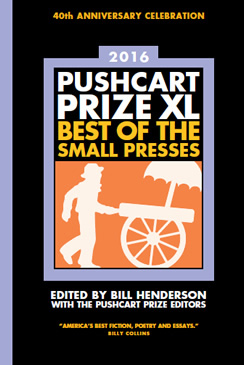 Every year choosing which stories to nominate for the Pushcart Prize is difficult. It's not any easier this year because, despite the fact we only put out three issues instead of four because I'm very aware that this is the final time I will be nominating work from Niteblade for this prestigious award. Difficult as it was, however, I have made my decisions and mailed the package today so they are final and official.
I am pleased to announce that on behalf of Niteblade Magazine I was proud to nominate the following poems and stories for The Pushcart Prize:
Congratulations nominees, and good luck!
Issue #32: What Happened Among the Stars was released today. In this issue we've got farcical science fiction, magical horses, everyday immortals, creeping trees, fairies, close encounters with death and so much more.
Table of Contents:
Small Necessary Things by Angela Enos
Shamaness by Wendy Howe
Jacks by Nicholas L. Sweeney
What Happened Among the Stars by Beth Cato
Monkeyshines by J.B. Rockwell
Carousel Ifrit by Sandi Leibowitz
The Third Sister by Gabriel F. Cuellar
coming home by Senia Hardwick
The Night Wind's Ballad by Alexandra Erin
The Hanging Tree by Brian Ennis
Available now: